Red Sauce
Published October 23, 2020
This basic Red Sauce is an Italian American staple. Among other references, it is quoted in the dialog to the film, The Godfather.
I have been fascinated to realize that Italian American cooking is it's own cuisine distinct (but, of course, indebted to) Italian cuisine.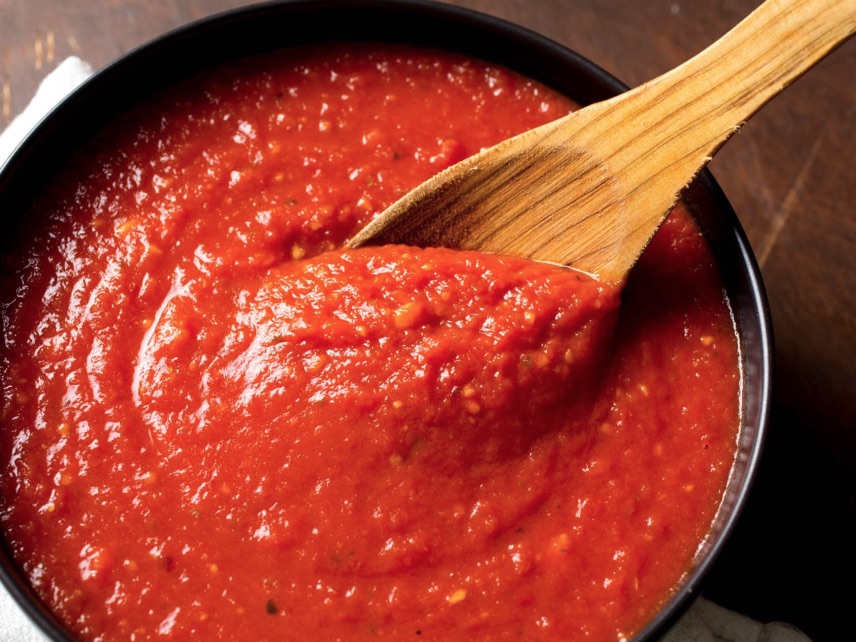 Red Sauce
Ingredients
13 cloves garlic, peeled and smashed smashe
olive oil
red pepper flakes (optional)
4 cans (28 oz) crushed tomatoes
Method
Peel and smash the garlic
Gently sautee the garlic in oil in a large stockpot. Do not burn the garlic. Low heat is your friend. It should start to turn a golden brown and be fragrant.
Slightly before the garlic is done, optionally add some red pepper flakes. I do this "to taste". Try a teaspoon of them and see if you like the result. I put in about a tablespoon.
Add the 4 cans of crushed tomatoes.
Bring it to a low simmer, slowly. The bottom will burn easily so I stir regularly during this time.
Once it reaches a low simmer, lower heat to just keep it there and let it simmer for about 5 hours. I set a timer for 25-30 minutes to stir the pot regularly. Again, this is to keep it from burning.
It freezes wonderfuly. It goes with anything. Great with pasta, beef, meatballs, lasagna sauce, vegetables. It is divine. You will wonder why anyone uses jars of spagetthi sauce.